Palmerhouse Properties Lenders
Atlantic Bay Mortgage Group
Name

Shain Davis

Phone

423-432-1185
Ask A Mortgage Question
About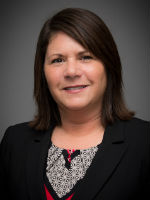 Shain Davis
NMLS #590243
Licensed in GA & TN
Office #: 423-954-7001 ext.5335
Mobile #: 423-432-1185
Shain has an easy-going warmth that instantly draws people in and makes them feel at home. "One of the first things I tell my customer is if you have a question ask me. No question is a dumb question," Shain says. "If I weren't in this business, I wouldn't know either." That honest straightforward approach, combined with her industry knowledge and experience, makes the mortgage process easy for her clients.
Shain entered the banking and mortgage industry in 1993. She's helped generations of families realize their dream of homeownership.
While she assists all types of homebuyers, Shain has extensive experience in helping first-time homebuyers, members of the military, borrowers purchasing rural properties, and those buying luxury homes. "I enjoy knowing that I'm a part of my customers' homebuying experience," Shain says. "I stay in touch with them after the closing and call them on their birthday. It's a satisfying job knowing that I've helped the clients with such an important transaction in their lives."
Shain is very involved in her community. In a Habitat for Humanity project, she hung the vinyl siding on the house when others were afraid to climb a ladder. "The house was built by women," Shain says. She has also participated in Junior Achievement events to help underprivileged kids and teach them life skills.
Caliber Home Loans #15622
Name

Cheryl Owens #154893

Phone

423-504-9962

Fax

8447069455
Ask A Mortgage Question
About
NMLS: 154893
Testimonials
" The Nathan stoker team is amazing! I'm a very hard to deal with person and they stood by me for years on my search for a new home. They never give up and was always ready to go when I was. Everyone should use these guys! "
- Joey landrum
" Nathan and his team truly went above and beyond helping me sell my home and purchase a new one. Always had time to answer questions... usually more than once.. if you want professional friendly team that will take care of you and make you feel like family look no further. "
- Misty Smith
" Through Dave Ramsey's website I was able to connect with Bob. At first I wasn't sure of working together with us but soon I found out he wasn't only knowledgeable in real state but he actually cared about me and my family. This allowed me to see his ethics and professionalism is above the normal realtor. Thank you Bob! You have become a friend to our family, something rare in this business. - "
- Pablo & Amy Paredes
" Nathan was amazing and found the exact place me and my family was looking for! He made the process very simple and easy for me and answered all of my 1000s of questions "
- Courtney R
" Nathan was a pleasure to work with really friendly and courteous showed us any house we ask about and found lots in our price range. I highly recommend him and will defiantly use him again when the need arises "
- kevin gladden
" The first time we met Nathan we were so impressed with everything he could offer us! None!! We found Nathan through Dave Ramsey's ELP page and were beyond impressed with him and his team! It was almost exactly 30 days from the time our home was listed to the day we closed and we could not be happier. They all made the process so easy for us and we never struggled to get in touch with anyone. They also did a great job of truly walking us through the process and answering any questions we had. A huge thank you to the whole team! - Brooks & Paige Carter "
- Paige and Brooks Carter
" The first day we went to look at houses we first stopped at a place close to where i work. It was a foreclosure and there was a number of other groups there looking at the place, so we didn't spend a long time there. The second house we were going to look at was on south dick creek road. Bob looks over and says "are you ready to head over to big dick". I laughed in my head but didn't want to make things awkward. I'll never forget that moment, ha ha. Robert was very helpful and nice, i can't think of a moment that wasn't pleasant. "
- Austin Scheyer
" Being able to finally sign and close on the house and also keeping a promise and naming a hotdog after him. "
- Taylor Acklen
" Both Nathan's rocked. It was a pleasure doing business with them. Thank you guys for all your hard work for my family and I! "
- Braden Valodine
" Robert helped us find the perfect home. He was very welcoming and never pushy on any house that we viewed. Robert responded quickly to all texts and calls and scheduled viewings promptly to fit our schedule. -Emily Webb "
- Emily Webb
" First visit he was very friendly and helpful. "
- Daniel Welch
" My husband and I closed on our dream home today with Nathan! He is a great guy that gets the job done. His company also gave us a check for my husband and I being Veterans along with thoughtful house warming gifts. We greatly appreciate everything and highly recommend Nathan and his team to anyone. Thanks for everything! "
- Melissa & Phil LoBiondo
" We were referred to Nathan Palmer Properties by Dave Ramsey. Nathan's team is amazing and super helpful. Their main goal is to make sure that we are happy with our purchase long term! - Jason & Catherine "
- Jason and Catherine McFarland
" Sarah and Nathan Baker. We couldn't imagine buying our first home with anyone else. Robert was extremely knowledgeable and super friendly! He guided us through the whole process making sure to alleviate our stress and worry to the best of his ability. "
- Sarah and Nathan Baker
" We were faced with need to sell our house in GA while living 1400 miles away. My first call was to Dave Ramsey, I filled out a questioner and within 5 mins Nathan gave me a call. He reviewed the house, made honest assessments of needed changes, and did the leg work to find the resources needed to complete. Nathan made the entire process easy on a stressful situation for my family. He was not in the arrangement for the listing, he was a partner in the deal. I cannot say enough about the effort Nathan and his Team put into selling our home. Thank you for everything! Mark and Debbie Howey "
- Mark and Debbie Howey
Previous
Next
About Palmerhouse Properties
We pride ourselves on creating long lasting relationships with our clients. Our utmost goal is to help our buyers and sellers make wise Real Estate decisions. In doing this we have to be honest, forthright, and sometimes point out negative things the buyer cannot see. This is all done to achieve the goal of making a wise Real Estate purchase and a wise Real Estate investment.

We offer our clients the highest level of service by providing them an in-depth analysis of their needs, their wants, and of course what is realistic for them. We offer personal service and make ourselves available by call, text or email whenever you need us. Communication is the key to our success!

Once we have completed the analysis we then provide our clients with ongoing research and information to give them the most options and choices that are available. We never rush our clients and we let them know from the beginning that this process may be quicker than they expected or take much longer than they expected. Either way, we are with them until they reach their goal.
Once we have closed on a home for our buyers or sellers, that is when our true level of service shines through. We do not forget our clients after closing and we stay in touch with you for years to come, providing you with up to date Real Estate reports, articles, information, and even an analysis of the home you purchased on an annual basis.

The key to our success is your success.